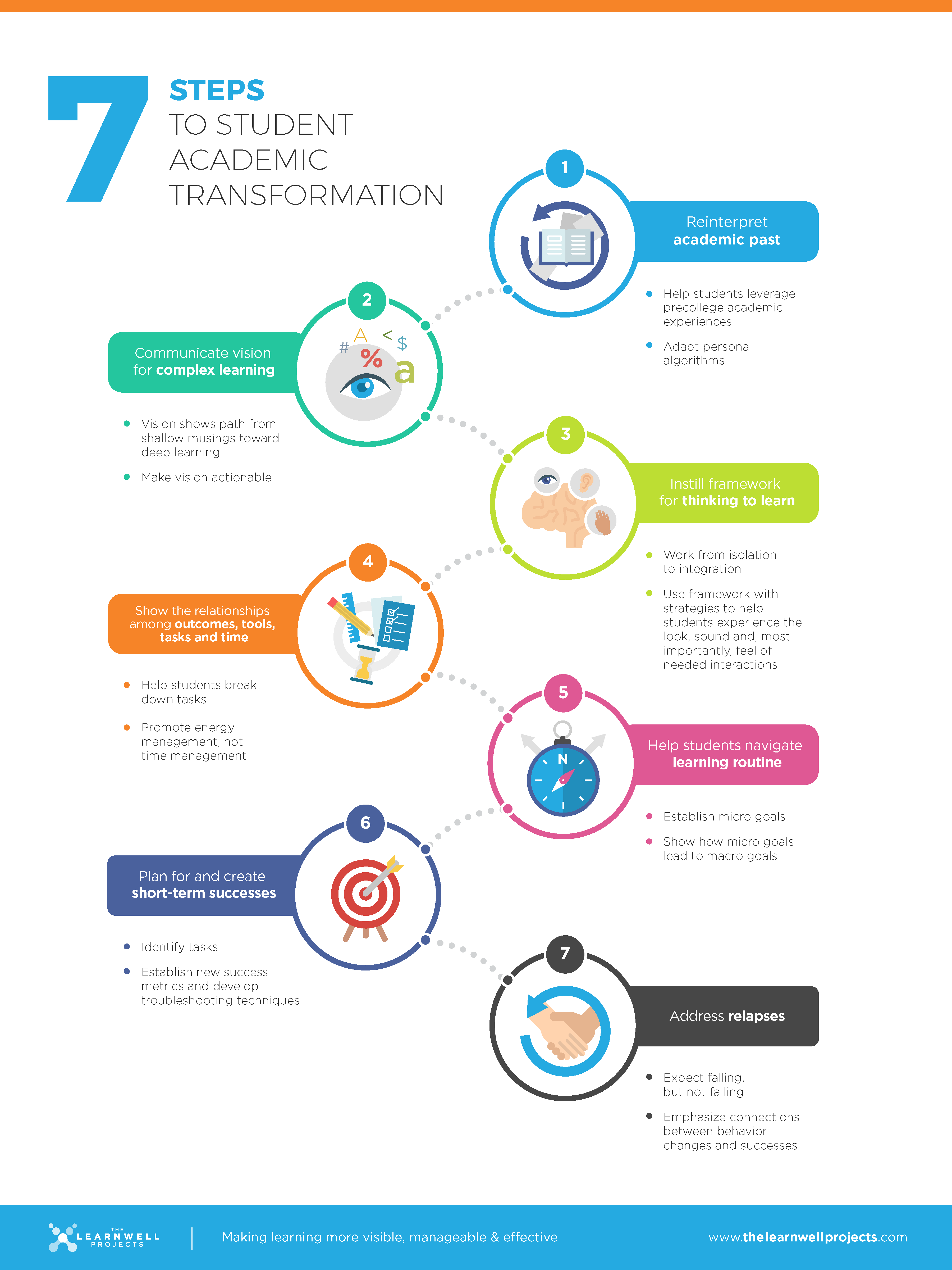 ---
Have you ever had a transformative experience? I'm not referring to an occurrence in which you made external changes that you hoped would produce internal benefits. I mean a period in which key factors aligned in such a way that produced powerful self-understandings. Such self-revelatory moments don't just inspire us to change at some later time; they produce immediate and lasting change.
Transformation doesn't change our situation. Our perspective and perceptions of the circumstances change. We see something of value in ourselves that is deeply and immensely empowering.
Education should be transformative. If more students were transformed in their educational experience, educators and education would hold greater value in the public's eye.
Transformation can't be forced, but the conditions can be set to make it more likely.
Below are steps that I've found very useful in promoting these defining learning experiences.
---
Rather than deconstruct students' past academic experiences, educators attempt to demolish them. The demolition approach leaves students in ruins, while deconstructing methods allow them to build anew.
---
---
Similarly, students need academic vision to marshal the cognitive resources needed to achieve their academic outcomes. Educators serve themselves and students well when they help them establish academic vision.
---
---
This makes studying grossly inefficient, leading to stagnation and frustration.
---
Helping students adapt their learning routines to the environment will pay tremendous dividends.
---
---
Use these as lessons to propel them forward rather than evidences of failure. Expect a reversion of practice. However, these setbacks can be short-lived if we help students recognize what is occurring and redirect them back to what works. 
---
When properly sequenced, these seven steps can transform individual students, entire cohorts, and even institutions.  I'm curious to learn which of the steps is most applicable to you.
Now, it's time for you to share. Use the comment feature below to share which of the steps you find most applicable and valuable.