Learning is complex. It involves an intricate network of mental operations. But just beyond the complexity is harmony, propriety, and even simplicity.
The tools below synthesize critical research-based learning components in a way that makes them actionable to educators and students. While seemingly simple on the surface, each tool evokes specific mental functions that are often unknown and imperceptible. Educators and students have used these tools to remove unnecessary complications from the teaching and learning experience. The result: enhanced instruction, improved student learning, and increased performance.
Immediately obtain your free pdf. version of each diagram using the form below. Or order a posterized version or any other tools from the store.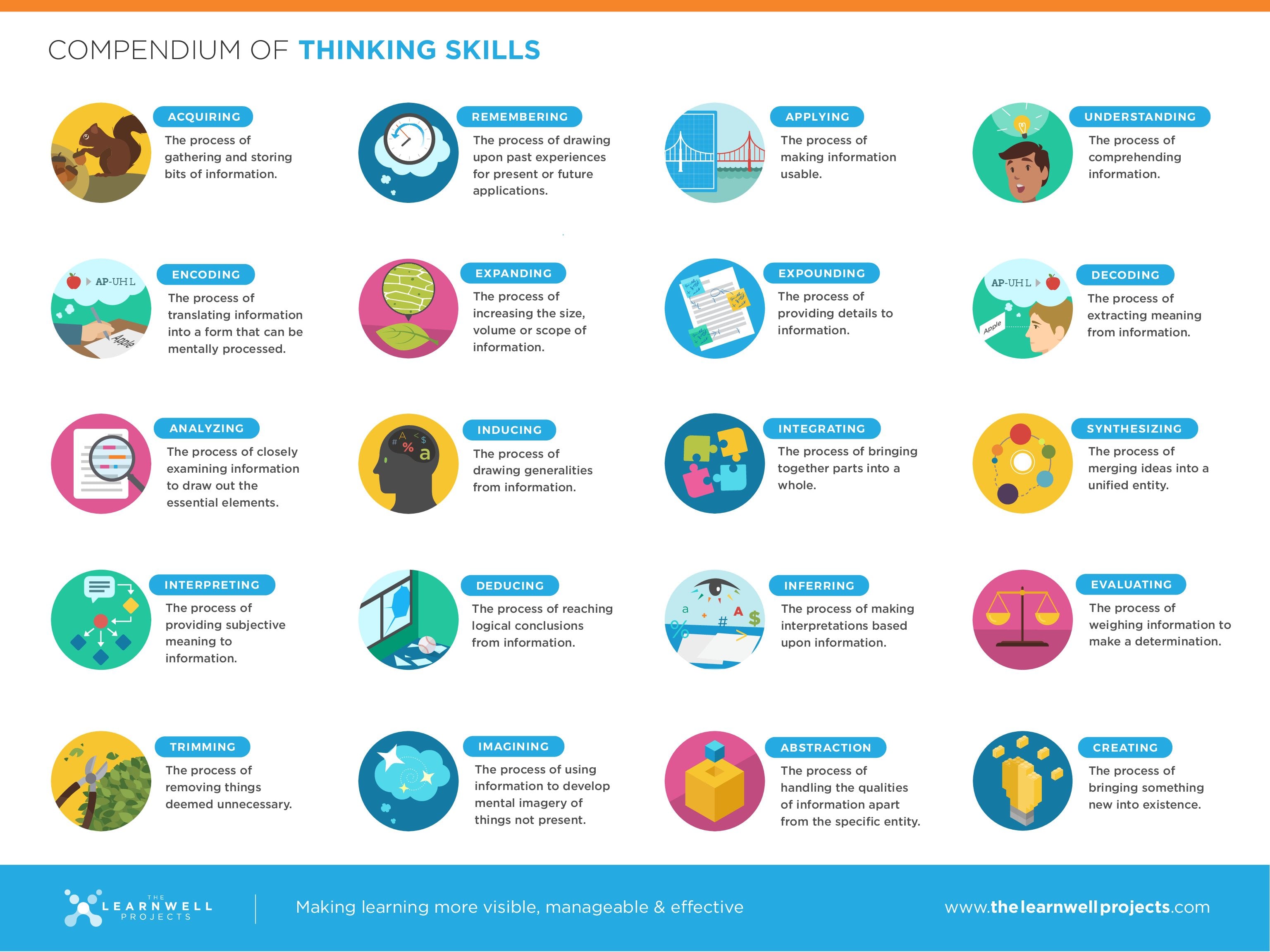 COMPENDIUM OF THINKING SKILLS
Students are measured by their academic craftsmanship. Whether taking a test, writing a paper, solving problems or conducting research, students must activate the proper mix of thinking skills for each respective task. Learning is stimulating and rewarding when students use the right skills. When they don't, students and educators become frustrated.
The Compendium of Thinking Skills is a newly released academic tool that enables students to deliver excellent academic craftsmanship. It empowers educators to powerfully communicate their tasks, while positioning students to deliberately select, monitor and evaluate the quality of their thinking.
No more sub-standard work! Create complementary learning environments with this new innovative tool.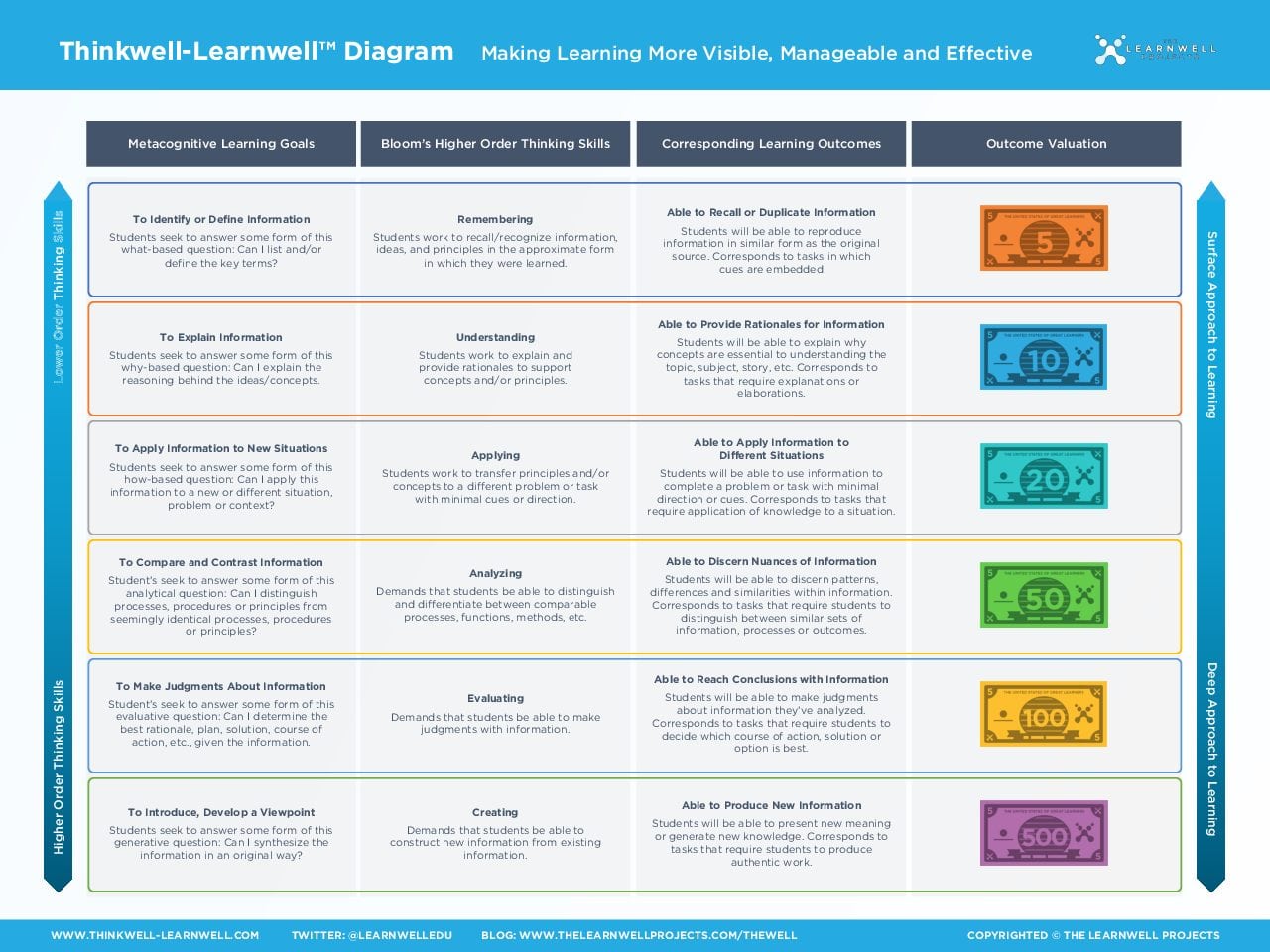 THE THINKWELL-LEARNWELL DIAGRAM:
This learning tool activates the hidden determinants of our thinking, and operationalizes these functions in a manner that enables students to experience effective and efficient learning.
THE LEARNING SUFFICIENCY DIAGRAM:
This diagram positions students to answer this pivotal question: How do I know when I've deepened my thinking? The diagram highlights the underlying interaction patterns and signals that students rely upon to gauge their learning. Whether the task is writing, reading comprehension or critical thinking, this tool will make academic success much more attainable and enjoyable.